The circus is an art form that combines acrobatics, music, humor and magic to create a unique and fascinating show. In Bolivia, one of the most recognized and oldest circuses is the "Circo Hermanas Gassaui", founded by Salek Gasaui Carrasco in the 1970s. This circus has toured the entire country with its gypsy tent, considered the largest in the world. country, and has delighted thousands of viewers with their acts of humor, risk and beauty.
In 2019, I had the honor of participating in a cultural, conceptual and contemporary project that shows a day in Santa Cruz de la Sierra. The 24hr Project is also a journey capable of rediscovering corners, moments and characters that sometimes go unnoticed.
For three months, he took advantage of this invitation, I photographed from 7:00 p.m. to 8:00 p.m. the Hermanas Gassaui Circus, which was found installed on Alemana avenue and fifth ring. My interest was to capture everything related to the performative act, from the preparations to the end of the performance. But I was limited to the slogan of only photographing at the established time. It was quite a challenge.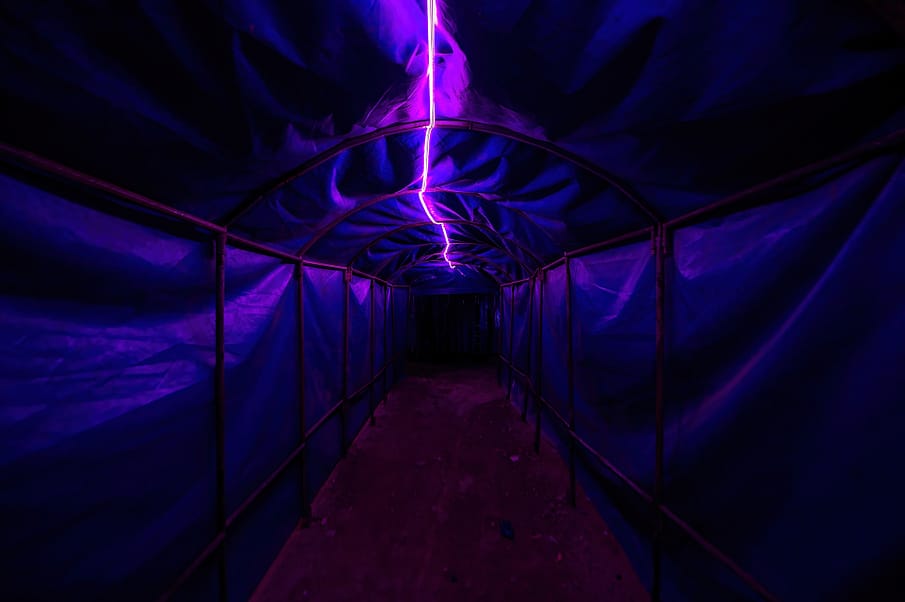 After going through a tunnel illuminated by a violet light, what he found was a contrast between illusion and reality. On the one hand, the circus offered a show full of colour, music and emotion, with acts such as the balloon of death, where two motorcyclists rotated a sphere inside a metallic one together with three volunteers from the public. On the other hand, the circus faced a difficult situation, with little attendance and scarce resources. Silence took over around that big tent, where the echo of laughter and applause from the few spectators resounded.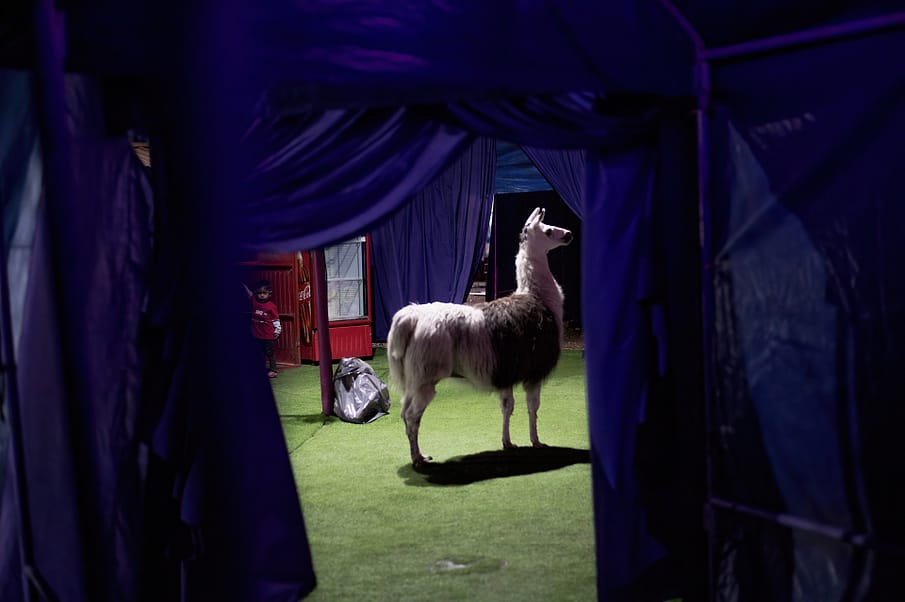 During my visits, the first performances began punctually at 7:00 p.m., the energy and concentration of the artists was at its maximum to respond to the promise of thousands of spectators during their stay in Santa Cruz, but the reality is that these types of shows They are no longer of interest in the city, and that took those expectations away from the Hermanas Gassaui circus. After visiting them for three months I could see the effort to maintain the magic of the circus.
Many nights, under that gigantic tent, only the dust on the chairs witnesses the show where the artists deliver all their passions.
In this post I want to share some of the images I took during those three months, and also tell a little more about the history and life of the Hermanas Gassaui circus. I hope you like it and that you support the Bolivian circus, which is part of our culture and our identity.